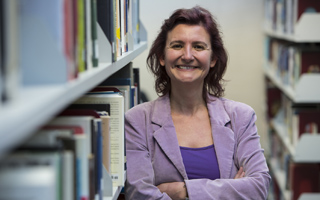 An Open Meeting with Economist Özlem Onaran
Efling trade union welcomes you to an open meeting on Monday June 11 with London-based economist Özlem Onaran. The title of her talk is Equality-led development and the Role of Trade Unions. Onaran is a professor at the University of Greenwich and has produced multiple studies of labour markets and economic development. She is the author of papers and briefs for the International Labour Organization.
Due to the influence of neoliberalism, it is a widely held belief in the discipline of economics that wage costs are detrimental to economic growth and that employers' freedom to suppress wages is beneficial to society. In her talk, Onaran will critically address this notion. On the basis of empirical evidence, she demonstrates that an increased share of wages as a ratio of GDP is an efficient way of stimulating demand and growth in the economy. She will also address the relationship between equality and wage-led growth. Finally, Onaran will discuss what policies trade unions can employ to support sustainable growth based on welfare for all, equality, and robust wage growth.
Onaran's talk will be followed by a panel discussion. The following are on the panel:
– Gylfi Magnússon, economist and Professor at the Faculty of Business Administration at the University of Iceland
– Drífa Snædal, General Secretary of the Federation of General and Special Workers (SGS)
– Róbert Farestveit, economist at the Icelandic Confederation of Labour (ASÍ)
Questions will also be taken from the audience. The chair of the meeting is Þórhildur Ólafsdóttir, radio programmer at the state broadcasting service RÚV.
The meeting will be in English but will be interpreted live to Icelandic via text on screen. There will be a live stream of the meeting on Efling's social media platforms.
The meeting starts at 16:30 and takes place at Grand hótel Reykjavík in Sigtún, in lecture hall Hvammur on the 1st floor. The meeting is open to all at no charge. Coffee and light snacks are provided.
The meeting is part of a series of meetings organized by Efling trade union called The Big Picture, intended to spark discussion about labour market issues in light of the upcoming salary negotiations in the Fall.