Considering the current situation on the labour market, we want to remind you that the labour law and the collective agreements still stand in full force. You still hold your rights to payments and notice periods, just as you did before.
Read this email to refresh your knowledge on your rights in case of termination or mass layoffs.
The notice periods in the private sector are as follows: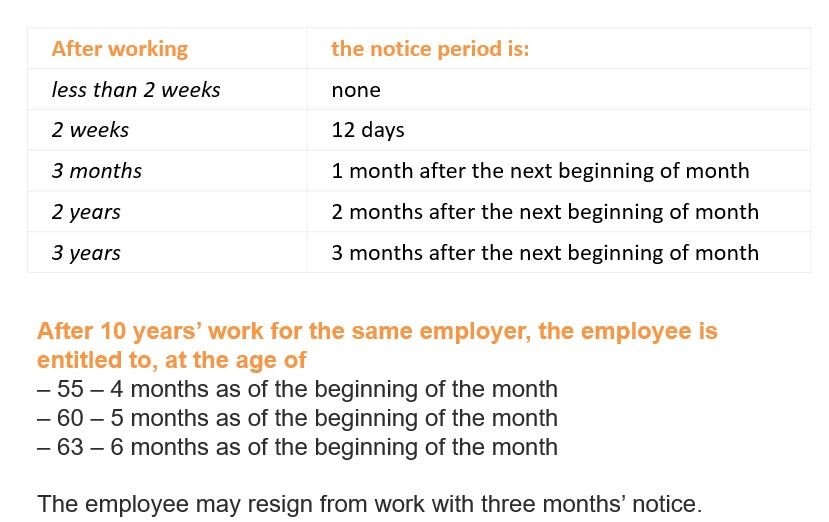 If your employer wants to announce a mass layoff, they need to consult it with the union representative at your workplace as soon as this is decided, giving them all the relevant details, on how many people will be laid off and in which jobs, how this will affect the workplace and when the layoffs will be executed. Union representative should be given the opportunity to negotiate on how to lower the impact that the layoff will have on the workers. If there is no union representative present at your workplace, there should be one worker delegated as an employees' spokesperson and you can also ask the union staff to step in and help.
Partial benefits
If the people that get laid off are already receiving partial benefits (hlutabætur) that contract is invalid and they will go back to the work percentage they had before they got a contract of partial benefits during the notice period.
Under normal circumstances your job description, work station and tasks should not be different from what you have in your work agreement and have been doing before during your notice period. If your employer wants to make changes to your job, they should consult you and honor your agreement and work description when doing so.
Back to work
According to the government's decision workers have a priority to their job back under the same agreement as before when the workplace reopens.
We encourage you to contact us at felagssvid@efling.is if your employer has announced that they will be laying people off. It is important to keep in mind that the minimum notice period in mass layoffs is 30 days starting from the time when Vinnumálastofnun (Directorate of labour) was notified about the layoffs.
It is considered a mass layoff when the number of employees to be laid off over a 30-day period is:
At least 10 persons in a company with 20-100 employees;
At least 10% of employees in companies with 100-300 employees;
At least 30 persons in a company with 300 or more employees
Please have a look at the following link to access presentations with accessible information about terminations, safety and unemployment benefits in the times of covid-19 epidemic.