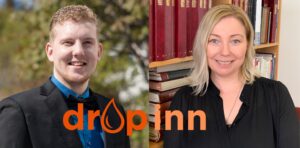 Tenants' rights are the topic of discussion at the next Drop-INN. Einar Bjarni Einarsson and Kolbrún Arnar Villadsen, lawyers for The Consumers´ Association of Iceland, will inform us about everything regarding tenants. Do not miss their lecture on Thursday at 10.
Do you have a question for them? Don´t hesitate to send questions in advance to efling@efling.is or through Efling's Facebook page.
Due to increased resstrictions from authorities because of anti-infection control the next Drop-inn lecture will only be streamed on our Facebook page, facebook.com/efling.is. The lecture will be in English but the lecture will later be posted on Efling´s Facebook page will English subtitles.