Efling collective agreements with SÍS, Reykjavík city and the state
SFV, SÍS, Reykjavík city and the state
Electronic communication
Service via telephone, e-mail and website.
Rights to payments from the funds of Efling in the event of a loss of employment
and useful recommendations for social and financial assistance
Q&A – COVID - 19 epidemic
Íslenska, english, polski, russkiy, lietuviškai, español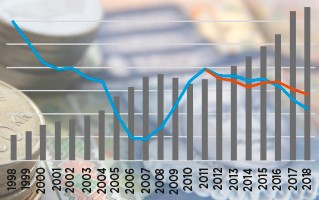 The reality of purchasing power The economists say we're getting richer. Why do we feel so poor? -Jamie McQuilkin,  member of the Union Board of Efling There is a great focus in the Icelandic labour movement on what is called the purchasing power of wages,...
Legal help
The union offers phone interviews with lawyers on Tuesdays from 1PM to 4PM during the ban on mass gatherings. Appointments need to be made in advance by calling 510-7500.