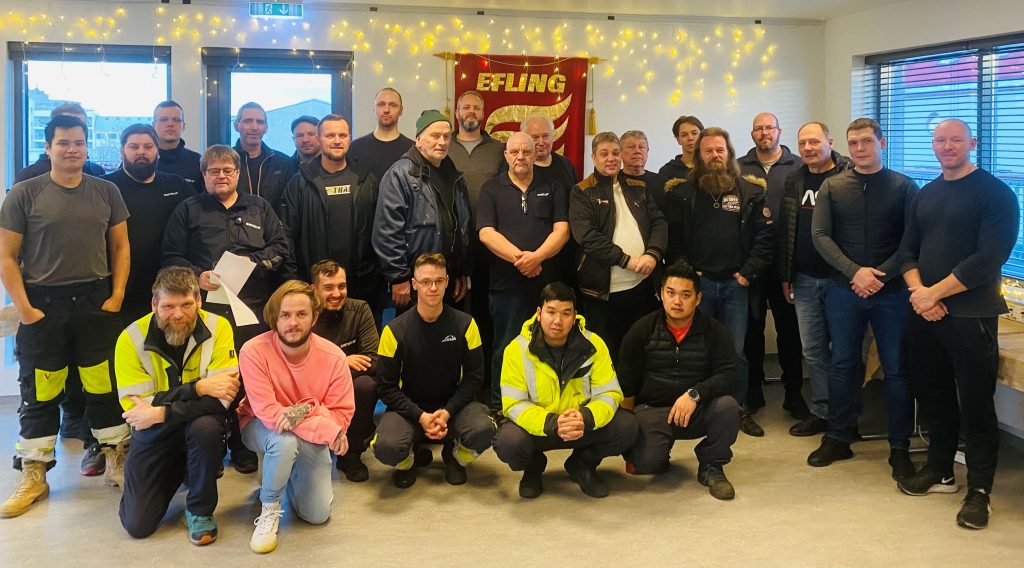 Over 30 Efling members at Samskip attended a member meeting in the Efling community centre last Friday. The agenda of the meeting was to agree on demands and appoint a negotiations committee for the renewal of the workplace agreement.
The union representative and a group of workers previously had held three preparatory meetings in November with the chairman and the staff of Efling. In those meetings proposals for demands were reviewed and the member meeting was prepared. In addition, the development of the special workplace agreement in the past was analysed.
This preparatory work was presented in the meeting. The discussions were good, and many members voiced their opinions. Various changes were made to the draft of the demands and the final version was in the end unanimously agreed upon. Lastly, many candidates for the negotiations committee came forward and a proposal for its composition was also agreed upon unanimously.
The demands of the Efling members will be sent to Samskip in the next couple of days together with the request for the opening of the collective bargaining.