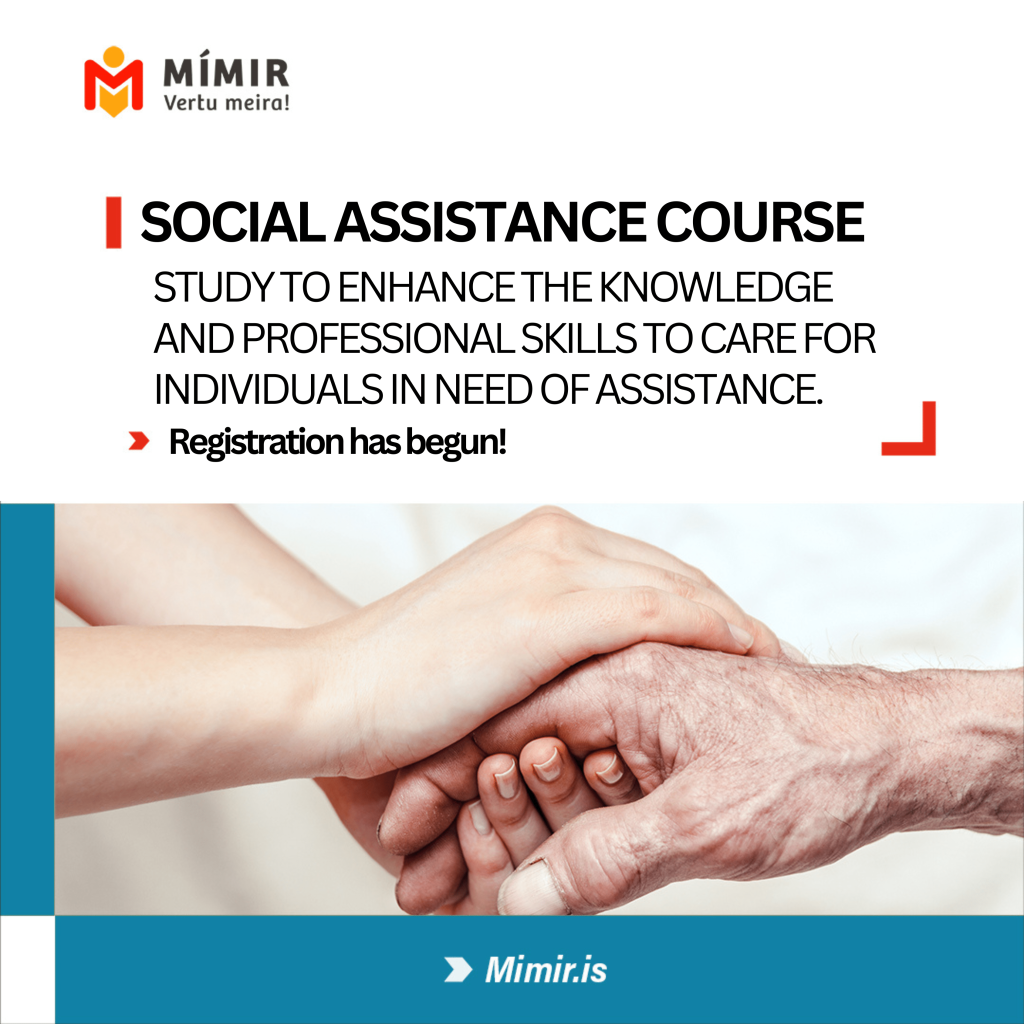 APPLICATION DEADLINE IS UNTIL AUGUST 25
The goal of the program is to increase the knowledge and professional skills of those who care for individuals who need assistance or specialized services in daily activities.
ABOUT THE COURSE
The course is for those who have reached the age of 22 and have at least three years of work experience in care work. Students must also have completed 190 hours of work-related courses. At Mímir, students complete 4 semesters out of 6, but in order to graduate, students must complete the last two semesters in high school. The program at Mímir is equivalent to 86 secondary school credits.
COURSE STRUCTURE
The teaching is a mix of on-site and distance learning. Each course is taught for 4 weeks. At the beginning and end of each course there is mandatory attendance to class on an afternoon of a weekday. In between the teaching takes place online. Students listen to lectures at home, participate in discussions online and do assignments. In between the on-site classes there will be workshops in Teams where the students meet the teacher.
SUBJECTS TAUGHT IN FALL 2023
Information technology
Icelandic for social assistance care workers
Cooperation and communication
Aging
SUBJECTS TAUGHT SPRING 2024
English for social assistance care workers
The family and social assistant services
Disability
Critical thinking and ethics
Non-traditional communication
REGISTER NOW!
The program begins on August 28 and the fall semester ends on December 13. NOTE Efling pays the student fee in full for its members.