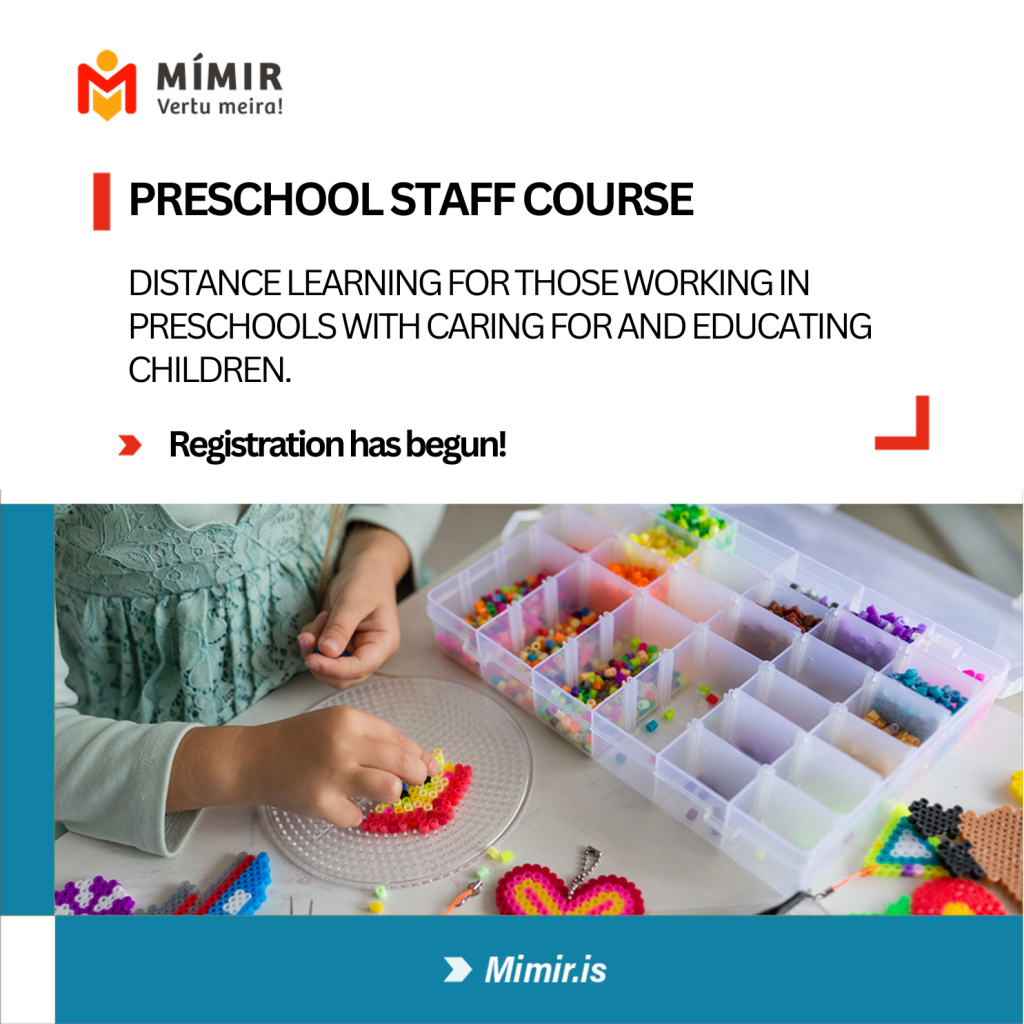 DISTANCE LEARNING BEGINS AUGUST 26. 2023
This course for preschool staff is intended for those who work in preschools/kindergartens with upbringing and taking care of children. The program is creditable and taught according to the secondary school curriculum.
FOR WHOM?
The students of the course must be working at a preschool.
Students must be at least 22 years old.
Students must have completed 140 hour work-related courses.
Students must have at least three years of work experience in raising, caring for and educating children in preschools.
COURSE SETUP
The program is creditable to secondary schools and takes four semesters, 15-16 credits per semester.
APPLICATION DEADLINE
SIGN UP NOW!
The course begins August 6. and the fall semester ends December 16.
NOTE Efling pays the student fee in full for its members.