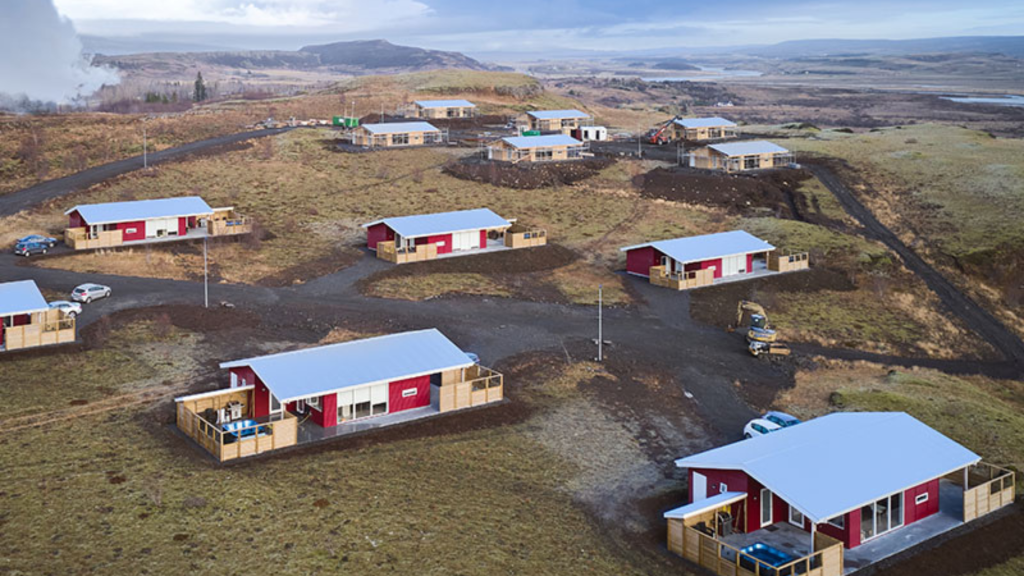 In light of the extremely difficult situation that has arisen in Grindavík, where all the inhabitants of the town have had to leave their homes due to natural disasters, the holiday houses of Efling will be offered to residents of Grindavík for use during the time of need at the request of the emergency services.
Efling offers residents of Grindavík 25 holiday homes in the south of Iceland for use. Each house can accommodate from 5 to 10 people. The houses have all the main household appliances. Efling's staff and holiday home managers are now working to prepare the holiday homes for use. Efling thanks the members of the union who had booked a stay in the holiday homes in question for their understanding in the current difficult situation. Implementation of the allocation of holiday homes is still in progress, but in order to request a holiday house residents of Grindavík can apply on the Red Cross's website HERE.
Further news on the distribution of Efling´s holiday homes will be shared on the Efling website.
The board and staff of Efling send a heartfelt message of solidarity to the residents of Grindavík.